Fun Things To Do In Kona

Activities and Attractions
One of our favorite things to do in Kona is wander through the vast selection of vendors at the Kona Farmers and Crafts Market. Located on Ali'i Drive at the intersection with Hualalai Road, adjacent to the Kona public library, this open air market has something for everyone.

In addition to fresh fruits, vegetables, flowers and 100% Kona coffee, local artisans share their amazing creations. It's a great place to find gifts and souvenirs to take home. At least one visit to the Kona farmers market should be on everyone's list of things to do in Kona. Open Wednesday through Sunday from 7am to 4pm.

Kona History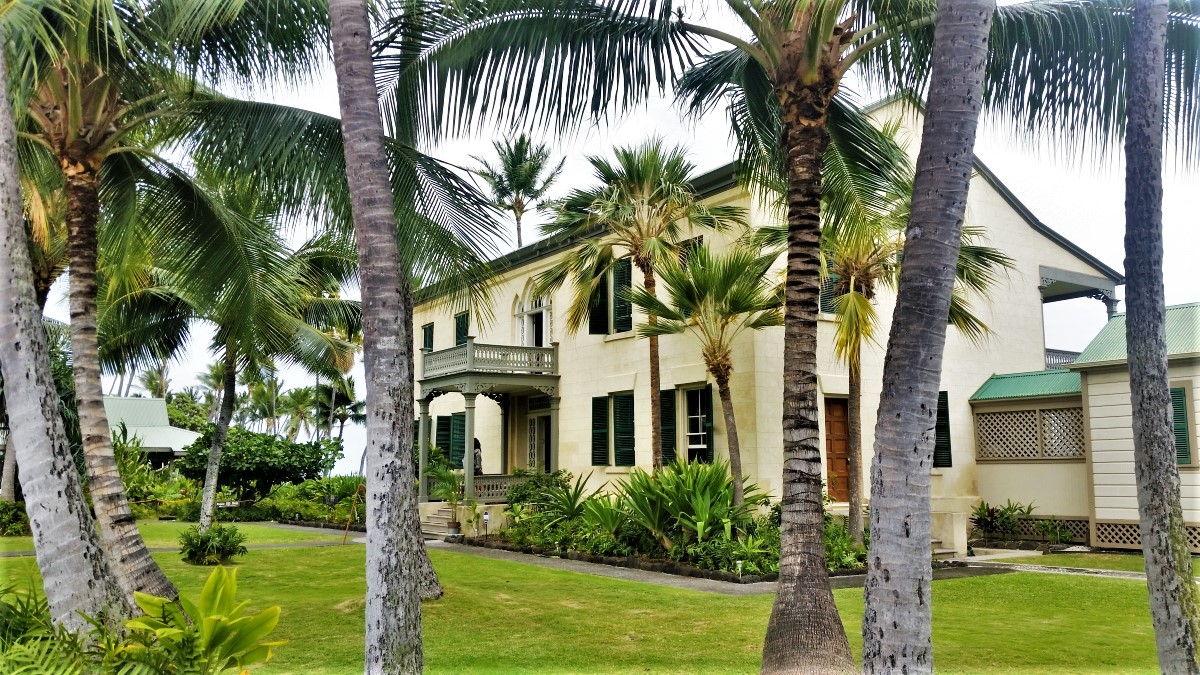 Built in 1838, Hulihe'e Palace once served as a vacation home for Hawaiian royalty. Today it is a museum that showcases part of a rich Hawaii history, beautifully restored and decorated with splendid furnishings and upholstery of the time. Located on Ali'i Drive right in the middle of downtown Kailua-Kona, it's a 4-5 minute walk from the Kona pier and King Kamehameha Kona Beach hotel.
Across from Hulih'e Palace on Ali'i Drive in downtown Kailua-Kona, Mokuaikaua is a beautiful historical structure, built of stones from an ancient Hawaiian heiau (temple) with an interior attractively decorated in Koa wood. A living remnant of 19th century American missionaries, Mokuaikaua is the oldest Christian church in the state of Hawaii. It has been named the 11th most endangered historic site in the United States by the National Trust for Historic Preservation.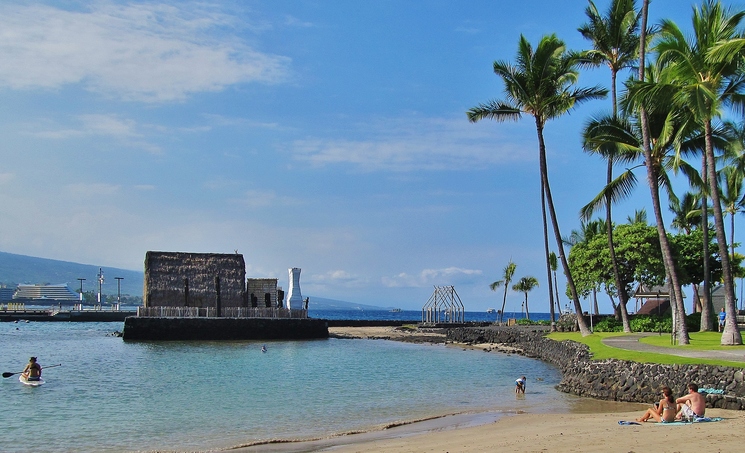 On the north edge of Kailua Bay, Kamakahonu was once the residence of the great King Kamehameha I. Swim or stand up paddleboard past the ancient temple that still sits on the edge of the quiet bay, fronting the King Kamehameha Kona Beach Hotel.
---
Things To Do In Kona On The Water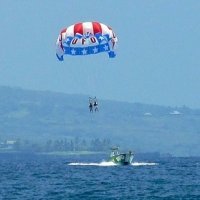 Fun Ocean Activities
Big Island parasailing is a real thrill and a great way to see the sights along the Kona coast. Soaring high above the coast of the Big Island while attached to a parachute over the ocean is one of many fun things to do in Kona. 
The Atlantis Submarine tour is the closest thing to Kona scuba diving without actually having to get wet! Enjoy a 30 minute submarine tour of the brilliant and colorful undersea world in the coastal waters off of Kailua-Kona.
Did you know the sport of body boarding, or "boogie" boarding, got it's start in Kailua-Kona in 1971? It all began down Ali'i Drive at Honl's Beach on Wai'aha Bay, with a little passion and a lot of ingenuity.

There's a great selection of wonderful Big Island beaches within walking distance of downtown Kailua-Kona. Kona beaches to enjoy include Old Kona Airport Beach Park, Honl's Beach, Pahoehoe Beach Park and Magic Sands/Disappearing Sands Beach.
Less than five miles south of downtown Kona on Ali'i Drive, Kahalu'u Beach Park has wonderful snorkeling, good swimming, and sometimes even decent surfing. This is a great place to bring the whole family.
Avid fishermen and women come from all over the world to sink a line into the rich waters off of Kona.
Did you know the origins of the increasingly popular sport of stand up paddleboarding can be traced right back here to Hawaii? The Big Island has many quiet bays that are perfect for beginners, and nice waves for more advanced paddlers.
Protected by a natural reef barrier, the ocean in Kailua Bay is a great place to swim. With a small soft sand beach just off the pier, it's most calm early in the day. Mornings also provide the best opportunity for spotting and perhaps even swimming with dolphin.
---
Great Food - Kona Restaurants
Who doesn't love to eat! When you're hungry, there are seemingly countless great Kona restaurants and bars to choose from. Check out Daylight Mind Coffee Company. Located right on the water with 2 levels of seating, the location alone is worth a visit. Great coffee, great eats, great views...what more can you ask for? This is a perfect place to spend part of your day. On Ali'i Drive across from Kona Farmers Market.
Some of the best coffee in the world is grown in the rich organic soil along the Kona coast on the slopes of Hualalai. Learn all about the process of growing Kona coffee, and what contributes to its premium flavor.
The Hawaiian luau can be great fun for the entire family. The King Kamehameha Kona Beach Hotel, Royal Kona Resort, and Sheraton Keauhou Bay Resort are three hotels in Kona offering this colorful entertainment and sumptuous feast each week.

---
More Fun on the Big Island
Looking for fun things to do on other parts of the Big Island? Check out these exciting activities.

---
Favorite Things To Do On The Big Island
Have a favorite activity from your Big Island vacation? How about a memorable excursion that really stands out? Other visitors will enjoy reading about your experience so please tell us about it!
---
Like This Page?
Return from Things To Do in Kona to Things To Do On The Big Island
Return from Things To Do in Kona to Explore The Big Island Home Page