The Manta Ray Experience
The manta ray is one of the largest fish in the ocean, with a wingspan of up to twenty feet (six meters). Closely related to sharks, manta rays are friendly. They do not feed on the flesh of large animals, nor do they have a stinger. Instead, their primary food source is tiny zooplankton that they filter from the water through structures in their gills called "gill rakers". A manta must be in constant motion to keep water flowing over its gills.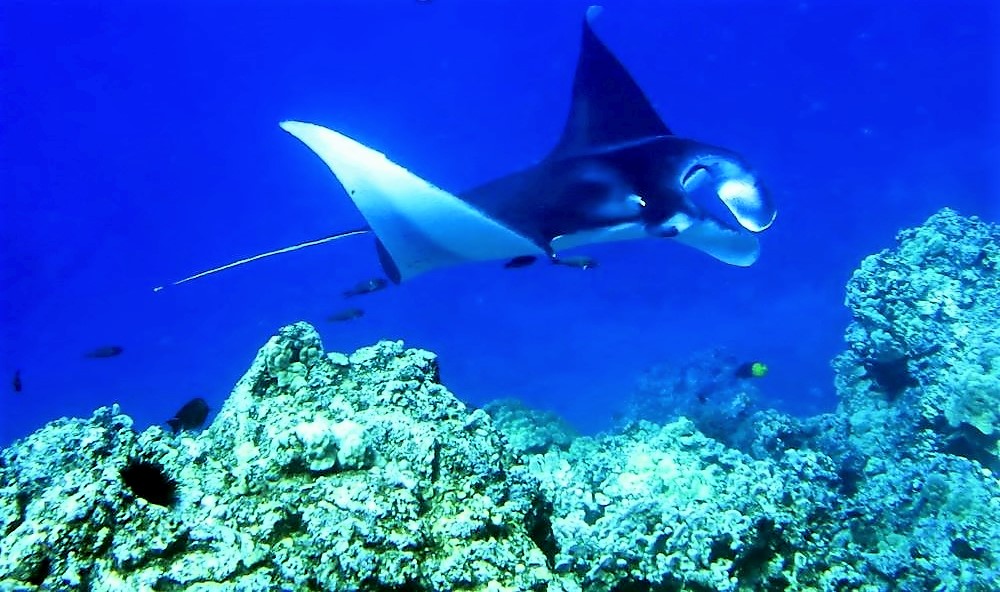 Mantas prefer warm, tropical waters like those found in Hawaii. Slightly smaller than their larger Oceanic Manta cousins, the species of manta most commonly found in Hawaii is called the Reef Manta. The resident Reef Mantas tend to stay close to shore near the coral reef. With an abundance of these reefs nearby, a large population of Reef Mantas thrives in the waters off the Big Island. In fact the Kona Coast is the best place in Hawaii to view these amazing creatures.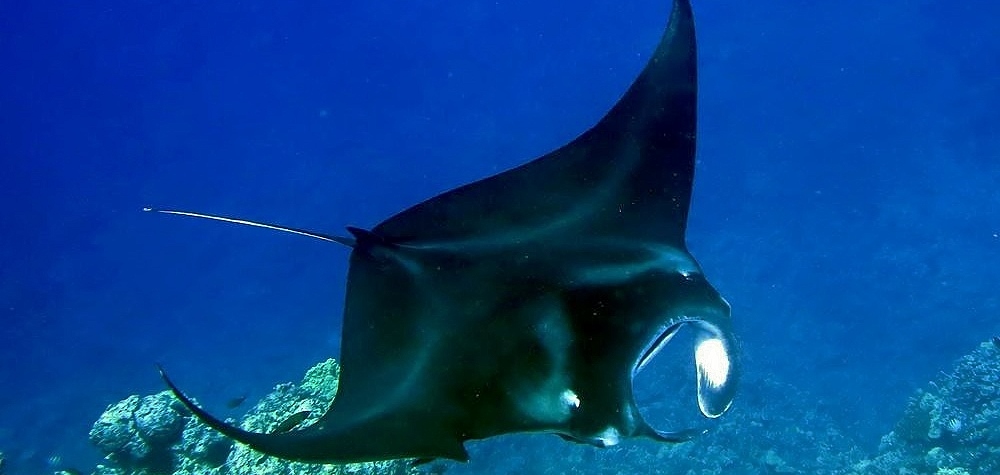 Since the reef manta doesn't migrate, manta viewing is available throughout the year. We often spot them gliding along the offshore reef during the day. For the absolute best viewing, sign up for a manta ray night snorkel tour. Just after sunset, spotlights illuminate the water in specific areas where mantas are known to feed. Tiny plankton are drawn to the lights, thereby attracting the mantas that feed on the plankton. Under the lights, the mantas put on quite a show, dancing and gliding effortlessly through the water, mouths agape as they feed. Prepare to be amazed as these majestic creatures pass right under your own nose.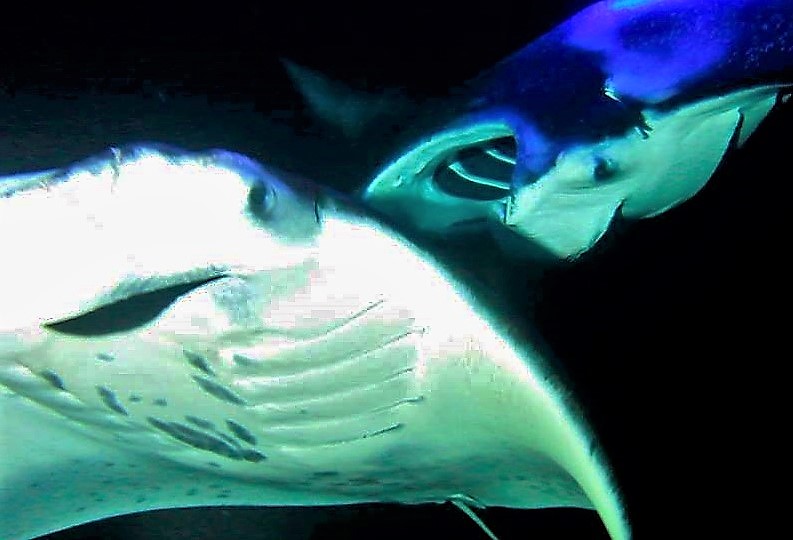 Many of our visitors list the manta ray experience as the highlight of their Big Island vacation. Manta ray night snorkel and dive tours depart from various locations along the Kona-Kohala coast. Many include a sunset boat tour prior to snorkeling with the manta rays, and most include complimentary refreshments. Snorkeling equipment is included. Each tour is unique so look closely at the descriptions. If you are looking for a catamaran experience or an outrigger canoe adventure, don't sign up for a standard boat tour.

Like This Page?

Return from Manta Rays to Hawaii Tours
Return to Big Island Attractions
Return to Explore The Big Island Home Page