National Parks in Hawaii
and National Historic Sites

Of 8 National Parks in Hawaii, a whopping five are found on the Big Island. Each of these unique sites has been established to preserve and showcase Hawaii's rich history, culture, and remarkable natural features.

Ala Kahakai National Historic Trail provides an exceptional means of exploring the west coast of the Big Island. The trail follows in the footsteps of ancient Hawaiians, crossing through numerous archaeological sites. Ala Kahakai was established as a National Historic Trail in 2000 for the "preservation, protection and interpretation of traditional Native Hawaiian culture and natural resources."  It is, naturally, the longest of all the National Parks in Hawaii. Ala Kahakai can be accessed from within any of the other four National Parks on the Big Island, or from many public access points along the coast. Continue reading about the Ala Kahakai Trail...
---
One of the most popular National Parks in Hawaii is of course Hawaii Volcanoes National Park. Research conducted at the Hawaiian Volcano Observatory has taught scientists much about earth's origins and the birth of the Hawaiian Islands. The active Kilauea volcano is of course the featured performer. You can stand on the summit and peer into the Kilauea crater. Walk through the massive Thurston Lava Tube or across a lava crater. Steam vents and sulfur banks provide evidence of what's taking place underground. Discover more about Hawaii Volcanoes National Park...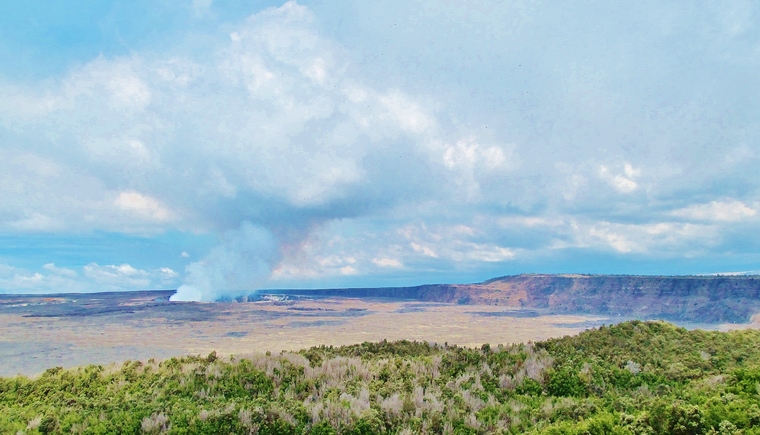 ---
Kaloko-Honokohau National Historical Park was established in the interest of preserving the culture and natural history of Hawaii. The numerous fishponds, freshwater springs and a wealth of archaeological sites provide evidence that Kaloko-Honokohau was once a sizeable Hawaiian settlement. The massive Kaloko Fishpond is particularly impressive. As you stroll through the 1160-acre park, keep an eye out for a variety of Hawaiian artifacts and petroglyphs. Some of the best beaches in all Hawaii National Parks are here. Continue reading about Kaloko-Honokohau National Historical Park...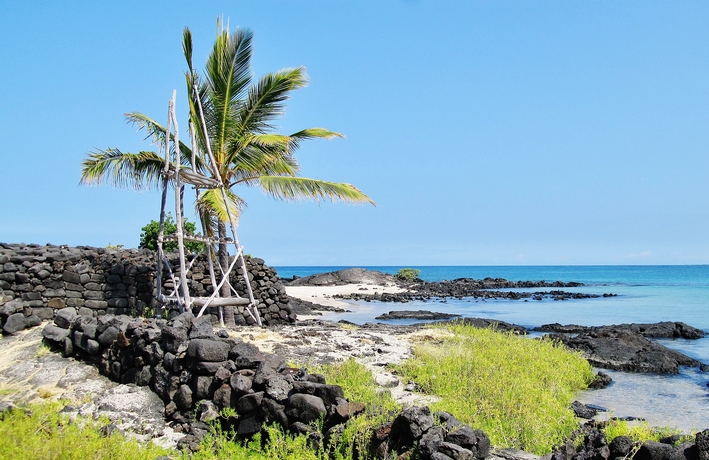 ---
In ancient Hawaii, the penalty for breaking certain kapu (sacred laws) was death. The only hope for survival was to somehow escape and make your way to the Pu'uhonua, or place of refuge. Upon reaching the Pu'uhonua, the person who broke the kapu would be protected from harm. Visitors to Pu'uhonua o Honaunau (place of refuge at Honaunau) will appreciate how much of that sense of peacefulness can still be felt today. Pu'uhonua o Honaunau National Historical Park was established to preserve this sacred site. Continue reading about Pu'uhonua o Honaunau...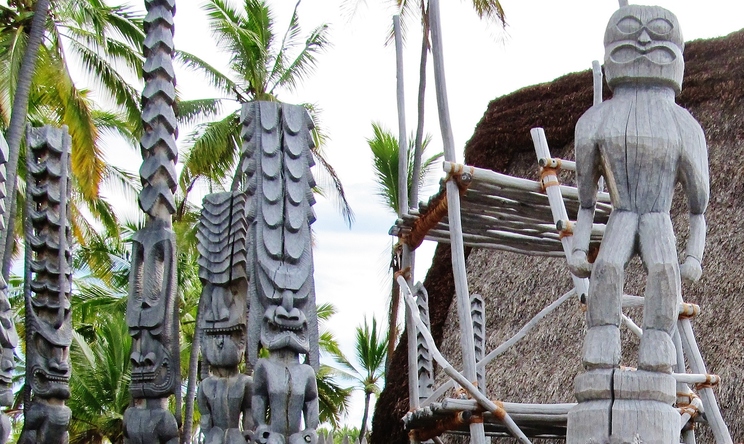 ---
Established in 1972 as a National Historic Site, Pu'ukohola Heiau stands as one of the best preserved ancient temples in all of Hawaii. The site has great historical significance as it played a pivotal role in King Kamehameha's efforts to bring all of the Hawaiian Islands into one kingdom united under his rule. The Visitor Center provides extensive information regarding the history of Pu'ukohola Heiau and the other Hawaiian temples that are part of the park, Mailekini Heiau and Hale o Kapuni Heiau. Continue reading about Pu'ukohola Heiau National Historic Site...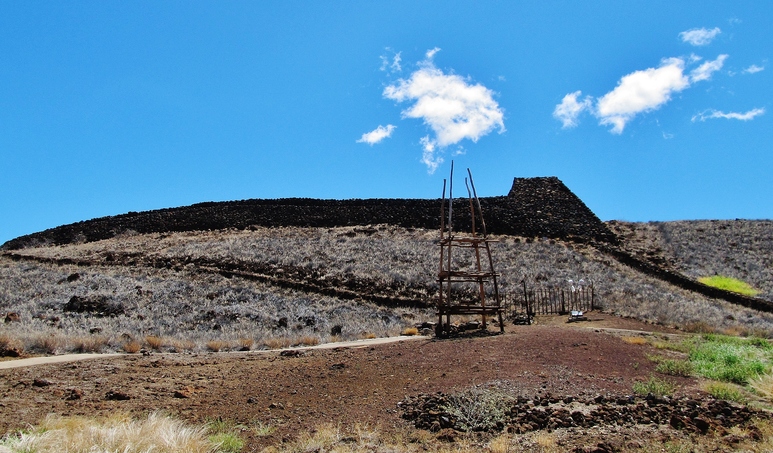 ---
Eight National Parks In Hawaii
The eight total Hawaii National Parks, National Monuments and National Historic Sites also include Haleakalā National Park on Maui, World War II Valor in the Pacific National Monument on O'ahu, and Kalaupapa National Historical Park on Moloka'i. Five of the eight total Hawaii National Parks are significant historical parks, established to preserve an important piece of Hawaii's ancient past.
In addition to great Hawaii National Parks, there is still more to explore at the fourteen Hawaii State Parks, Monuments, and State Recreation Areas on the Big Island.

---
Other Interesting Hawaii Attractions
Looking for something else? It might be on another page on our site. Try searching for it here:
Custom Search
---
Like This Page?

Return from National Parks in Hawaii to Big Island Attractions
Return to Explore The Big Island Home Page