Hawaii Island Cruise
A Hawaii Island cruise is another fun and exciting way to explore the islands! This fascinating experience allows travelers to enjoy luxury resort accommodations and all the fabulous, fun activities of a theme park while exploring ports on the Big Island, Maui, Oahu and Kauai. Cruise to Hawaii from San Francisco, San Diego, Los Angeles, or Long Beach, CA; Vancouver, British Columbia; or Ensenada, Mexico.
If you aren't flying or sailing your private yacht to the Big Island, a Hawaii Island cruise is a wonderful option. Cruises are more affordable than ever, with sailing options ranging from a week to as many as 50 nights.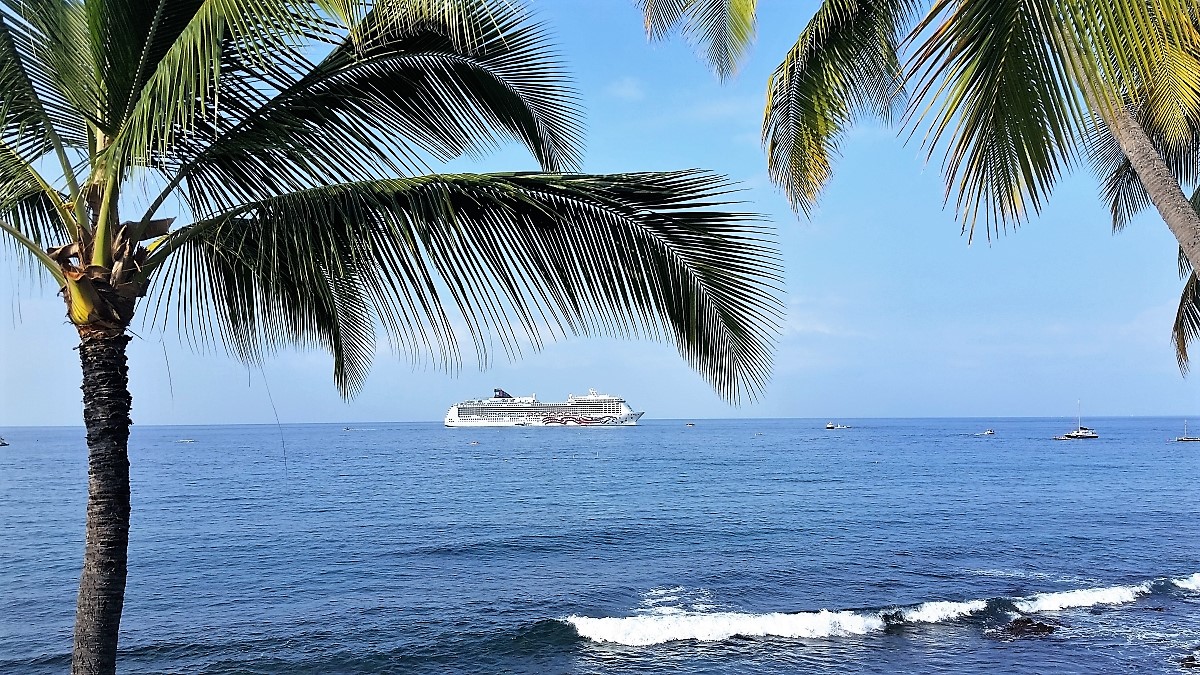 For cruise ship passengers, there are many things to do in Hilo and things to do in Kona that are within walking distance or a short cab ride from the pier. For more extensive adventures, renting a car can be a good option.
Better yet, book a tour to capture the best sites on the Big Island. Completely private shore excursions from Hilo and Kona offer the best way to see the best sites on the Island. Private tours allow you to experience more of the island than is possible with commercial group charters, with flexibility for additional stops according to your own particular interests.
Many Choices for Your Hawaii Island Cruise
No less than six cruise ship companies offer a wide selection of choices for your cruise to Hawaii. For many travelers, Hawaii is the primary destination. Others stop at the Islands enroute to bigger adventures on cruises lasting up to seven weeks.
Norwegian Cruise Line
The Norwegian Cruise Line ship Pride of America calls Hawaii home. 7-night cruises are available every week of the year, sailing from Honolulu to the Big Island ports of Hilo and Kona. Pride of America is in port in Hilo every Tuesday, and anchored in Kailua Bay outside of Kona on Wednesdays. Other ports of call include Kahului, Maui and Nawiliwili, Kauai.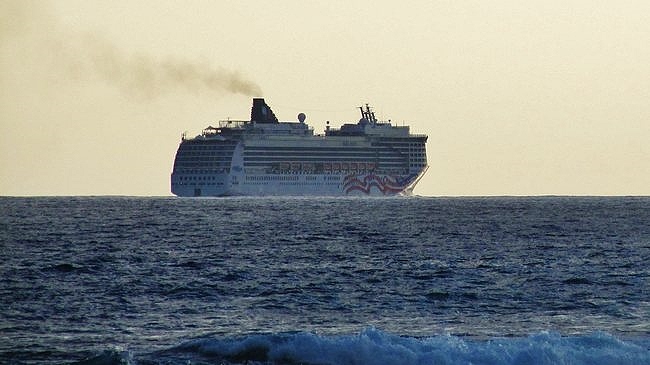 Cruise ships that sail across the Pacific to Hawaii and the Big Island include Royal Caribbean International, Princess Cruises, Celebrity Cruises, Carnival Cruise Lines, and Holland America Line.

Royal Caribbean
Royal Caribbean sails to Hawaii from Vancouver, British Columbia. Come aboard the Radiance Of The Seas for a 10-night cruise to Hawaii, including 6 nights at sea between Vancouver and the islands. Ports of call include Hilo and Kona with final destination in Honolulu. Royal Caribbean's Legend of the Seas also offers a cruise to Hawaii out of Ensenada, Mexico.

Celebrity Cruises
Celebrity sails the Celebrity Solstice out of Vancouver, BC with a 10-night cruise to Hawaii.

Carnival Cruise Line
Carnival Cruise Line's cruise to Hawaii is 15 nights, sailing out of Long Beach, CA and stopping in both Kona and Hilo with final destination of Ensenada, Mexico.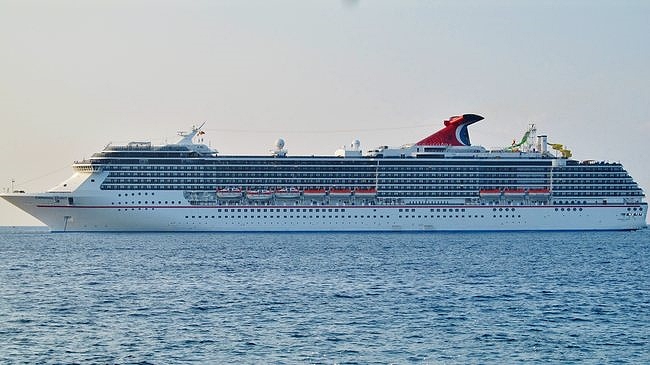 Roundtrip Cruises to Hawaii
Princess Cruises
Princess Cruises offers a 15-night roundtrip cruise out of Vancouver, as well as 15-night cruises out of both San Francisco and Los Angeles.

Holland America Line
Holland America Line offers extended cruises to Hawaii and beyond to many interesting ports. Sail roundtrip out of Vancouver, BC, Seattle, WA or San Diego, CA. Come aboard their luxury cruise ships Westerdam, Amsterdam or Zaandam for a cruise to Hawaii ranging in length from 17 to as many as 50 nights!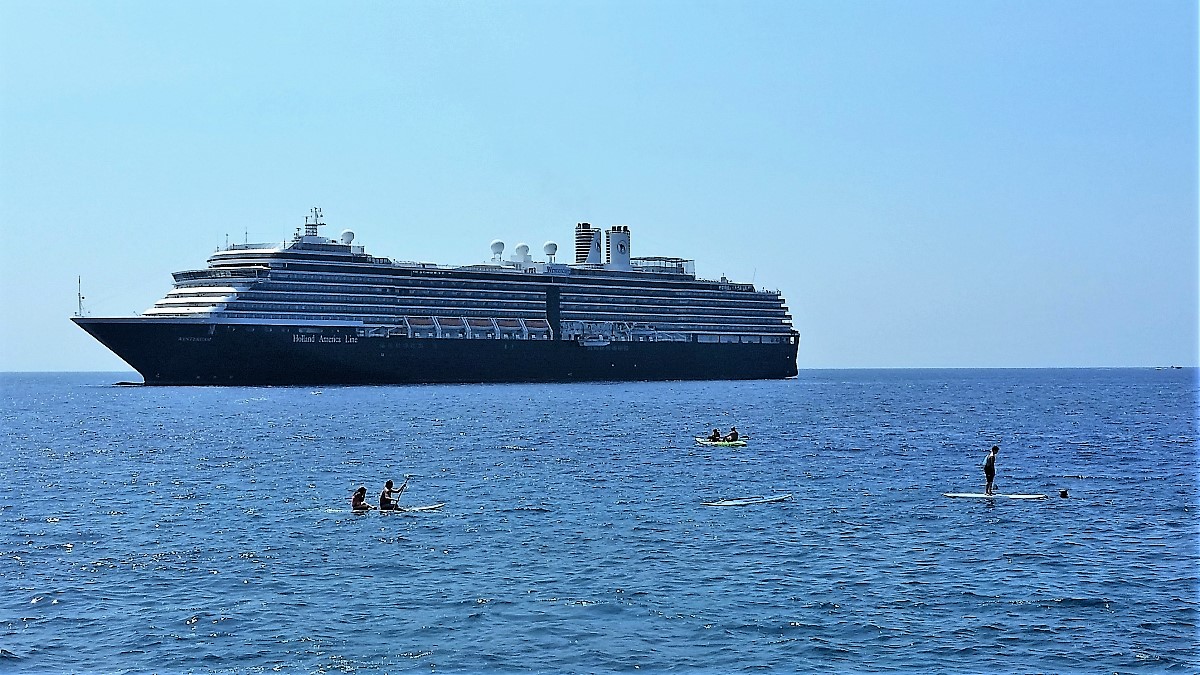 Each cruise line and each ship has a slightly different feel with different amenities. Which one is right for you?
Come aboard
and choose for yourself!
---
Like This Page?

Return from Hawaii Island Cruise to Explore The Big Island Home Page