Hawaii Student Travel &
Teen Adventure Tours

Our Hawaii Student Travel program is VOYAGES, offering "Visionary Opportunities for Youth to Achieve Greatness through Education and Service." VOYAGES is the leader in adventure education and experiential learning for teenagers. Participants learn about our world by exploring the most diverse natural outdoor classroom on Earth: Hawaii's Big Island.
Fun, educational and life-altering, VOYAGES Student Travel offers much more than a typical Hawaii teen tour. Join us for your own completely private adventure in outdoor education and hands-on learning. The program promotes learning through experience, learning by doing. Through travel, adventure and hands-on study of earth sciences, biodiversity, history, astronomy, language and culture, we learn about the world, and our place in it. And have incredible amounts of FUN along the way!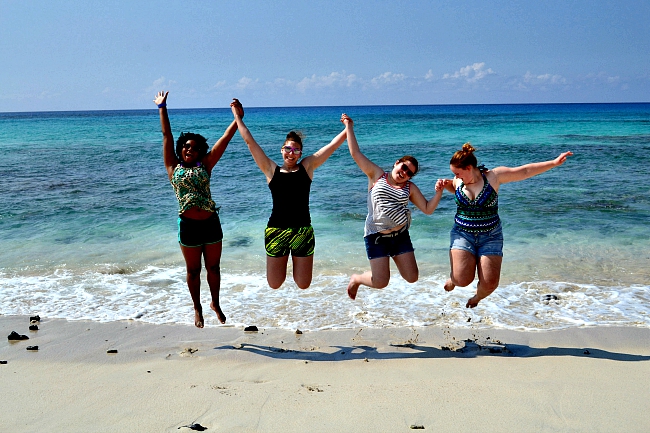 Why the Big Island for Student Travel?
No other place on Earth offers the remarkable natural diversity and breadth of opportunities for discovery and learning as Hawaii Island. With 10 of the world's climate zones, the Big Island is often considered a microcosm of Earth. Everything from tropical rainforest to arid desert, from arctic polar tundra to warm sandy beaches of white, black and even green sand is found on the Big Island. This remarkable diversity in nature is unique to Hawaii Island, making this the perfect outdoor classroom.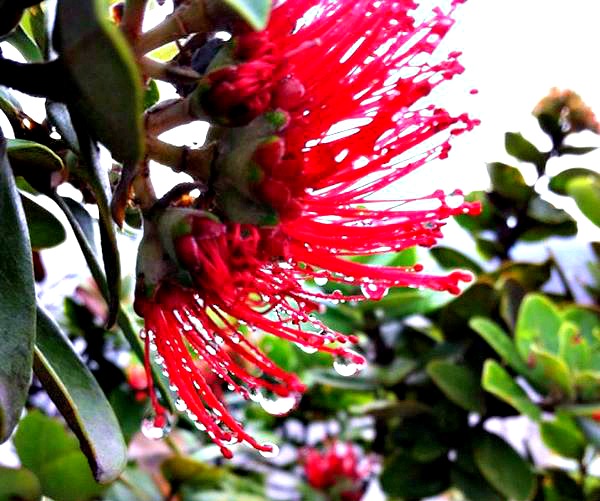 Hawaii's extensive list of indigenous and endemic species is seemingly endless; plants, animals, birds, fish, insects, and other life forms that exist only in Hawaii. As you observe these species in nature, we consider how they evolved in such an isolated place, and why so many unique species are already extinct.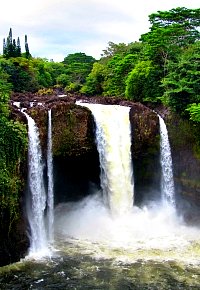 Another interesting feature of the Big Island can be found where most of the rain falls, on the eastern slopes of Mauna Kea and Mauna Loa. When we visit breathtaking waterfalls in a tropical rainforest jungle, we will discuss the significance of the rainforest habitat not only for Hawaii, but on our planet's very survival. 
As we explore Hawaii's volcanoes, student travel participants discover first-hand how the island (and indeed our planet) was formed. Visiting the active Kilauea volcano and Hawaii Volcanoes National Park helps us study the history of Earth from the perspective of actually witnessing its birth. We also learn how the volcanoes and the location of the island have determined why this area is so biologically rich and diverse.
Watch as the landscape and climate change dramatically when we move from the sun drenched beaches, up to cool grassy highlands, then lush farmland and thick forest, and ultimately even high alpine polar tundra on the summit of Mauna Kea Volcano, the tallest mountain on earth.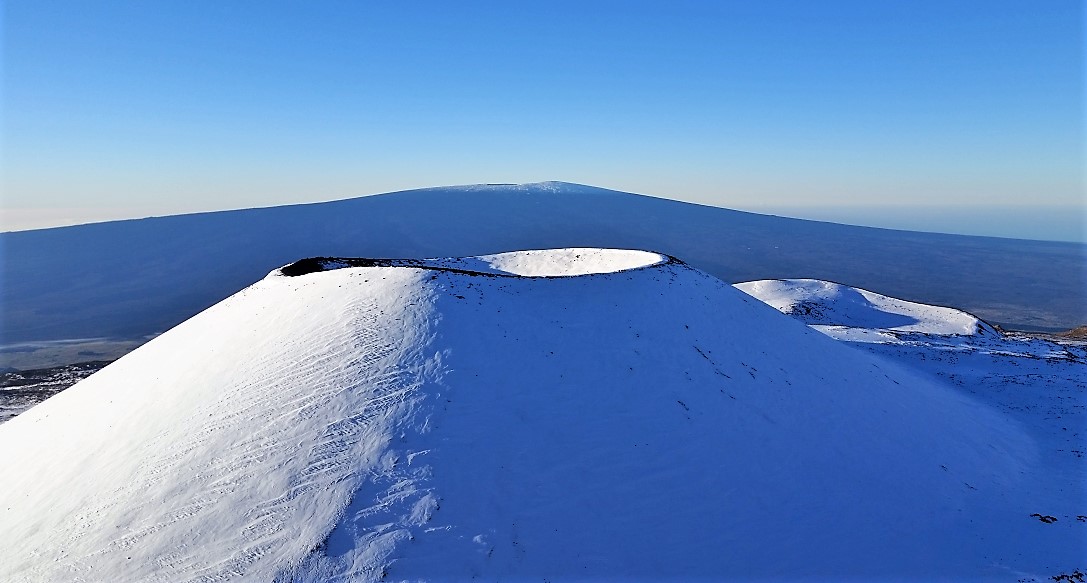 Traveling to the southernmost point in the United States, we will encounter a rare black sand beach and discover how it was created. 

Even more rare, we will witness first-hand how the mineral composition in different types of lava leads to the formation of a green sand beach.

Ocean Life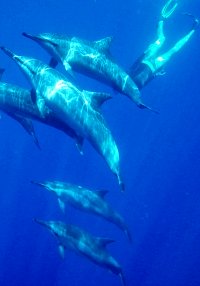 The remarkable water clarity in this part of the Pacific Ocean makes it possible to easily observe and interact with an abundance of life beneath the surface. Student travel participants have an opportunity to snorkel and swim in the ocean, witnessing an incredible variety of marine life in its natural environment.
In addition to dolphins and manta rays, you will see a variety of colorful corals and thousands of species of colorful tropical fish, green sea turtles, and perhaps even whales. Even if you've never snorkeled, we'll help you learn and make it a fun experience. 

Hawaii History

Hawaii Island also offers a remarkable human story and history of an ancient land. Feel the aura of the Polynesian ancestors who arrived more than a thousand years ago as you walk through ancient villages, and see other well-preserved pieces of their past.  
Everywhere there is rich evidence of native culture. Our student travel group will explore historic sites and temples, lending insight into their ancient way of life. We will learn about Hawaiian beliefs, customs and heritage, and the impact of colonialism. 
It is here that Kamehameha the Great established his kingdom, uniting all the islands under one rule. It is also here that Captain James Cook landed in 1778 as the first westerner to interact with the native population. Nothing will ever be the same. And while we can't go back, we can learn much from the past.
Student Travel Program Details
Eight days on the Big Island for only $2,495!
Participating in VOYAGES Hawaii Student Travel offers a truly unique experience in outdoor education and hands-on science, with a Hawaiian teen adventure tour all rolled into one.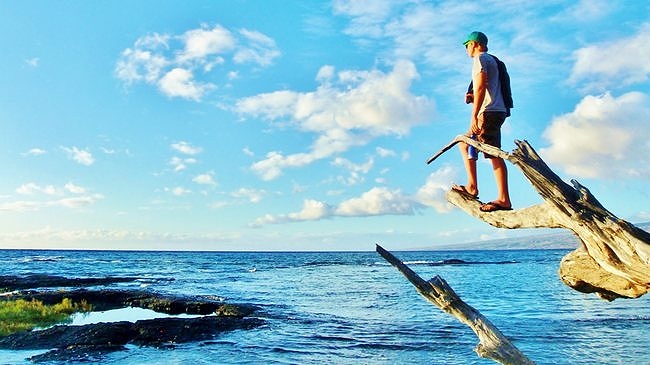 Come explore with us!
You will be welcomed with a traditional Hawaiian lei greeting upon your arrival at the airport in Kailua-Kona, and transported to our comfortable island home. Refreshments of fresh tropical fruit and snacks await. We begin with an orientation period that includes introductions, group games and teambuilding.
With supportive leadership and thoughtful guidance, VOYAGES participants embark on a great adventure, each day offering something new. Together we explore the fascinating sites that are unique to Hawaii's Big Island, and reveal many of its mysteries. 
Your day begins with an early morning group activity, followed by a delicious island breakfast. Then it's off to explore, with new discoveries beyond your wildest imaginings. From Kona to Hilo, from Hawi to Southpoint, an exciting journey unfolds as we explore, adventure and learn about our amazing world. There is great flexibility for modifying itineraries in order to accommodate the interests of each specific group.
As the day winds down, join your friends relaxing on the beach as the sun slowly sinks into the Pacific. Big Island sunsets are truly out of this world, with a different show every night of the week.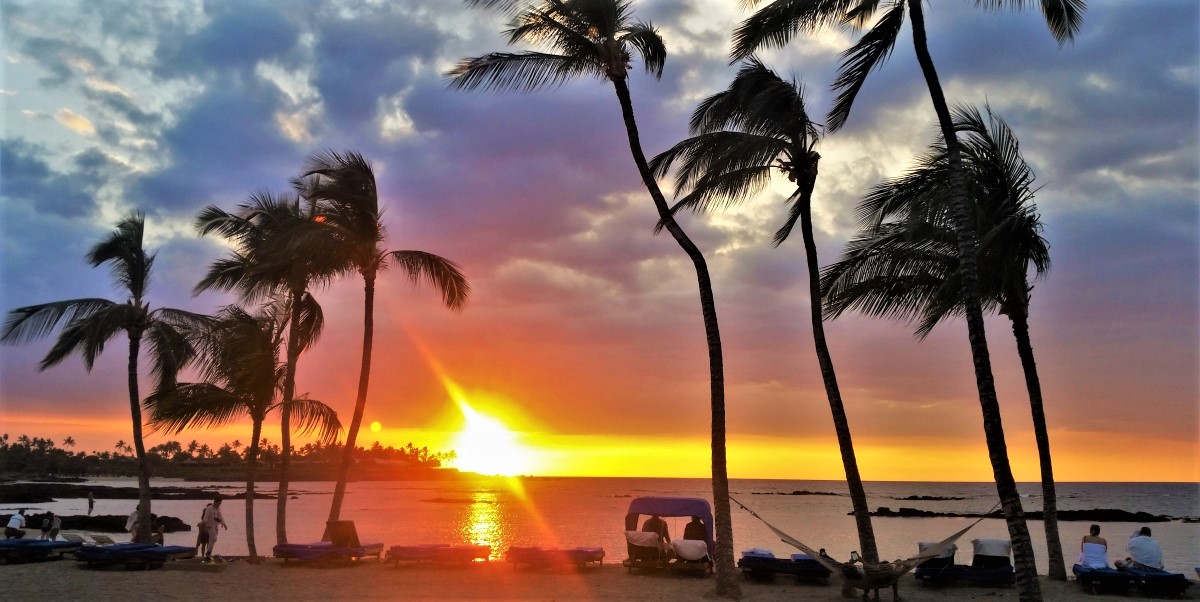 Upon returning to our residence, all participants share in household responsibilities, including meal preparation and cleanup. Following dinner, served on the lanai (porch) of our Big Island home, group discussions reviewing the day's events, games and personal journaling close out the day.
All this for only $2,495/participant for eight days, all inclusive! Each program is custom designed for your group and offered most weeks of the year. Choose any week and we will develop a program according to your group's specific interests. Questions? Contact us here.
Most groups fly in on Saturday and depart the following Saturday. We will always work with you on a different schedule if it is more suitable for your group. We can focus on one or more particular areas, or introduce you to all the fascinating aspects of the Big Island. Complete this short form and we'll start designing your program right away! 

Student Travel ● Teen Adventure Tours ● Outdoor Education ● Hawaii Summer Camp 

To better prepare students for life through high school and beyond, participation in VOYAGES Student Travel stimulates critical thinking, promotes leadership growth, and motivates students to be positive stewards of the Earth. Students are challenged to consider an ever broadening perspective about our world and their role in it.

High School Senior Project
For high-school students in particular, this program can make an outstanding Senior Project. With our help, learn about marketing and fundraising as you promote the program to fellow students. We will assist you in developing a program that can focus on your particular interests. Arrangements can be made to develop a program lasting longer than a week, where appropriate. Minimum 4 participants. For your efforts, receive up to 75% off your own tuition! Ask us for suggestions and how we can help.
Students - Travel With Your Friends
Even for students who aren't yet in your senior year in high school, we can help you put together an exciting program for you and a group of friends. Ask us how you can spend a week in Hawaii for less than $500.

Opportunity for Teachers/Educators
We keep our student groups small, typically no more than 6-8 participants per program. As an incentive to teachers/educators, we offer one complimentary adult excursion for each group of five students. Organize a small group of your own students, and we'll invite you to come along as a chaperone, at virtually no cost. We'll even help you with airfare! Please contact us for details on being a part of this exciting opportunity.

Scholarship Contributions
Please help us support low-income students who would be unable to participate in this valuable program without your generous support. Your tax-deductible donation allows us to provide quality educational programs to a diverse population of students without regard to their ability to pay. Any amount helps. Thank you in advance for your support!
Quality leadership ensures a safe and successful experience for each participant. Meet your Big Island guide.
"For the things we have to learn before we can do them, we learn by doing them." -Aristotle
Education can be fun! Especially when combined with time in nature. Outdoor experiential education is the essence of VOYAGES. Experiential learning is the future of learning, a process of "learning by doing" that motivates curiosity and a thirst for knowledge. There is no better place for this to happen than the extraordinary natural classroom of Hawaii's Big Island. Students will learn from the experience and from each other, as they work together in support toward a common goal.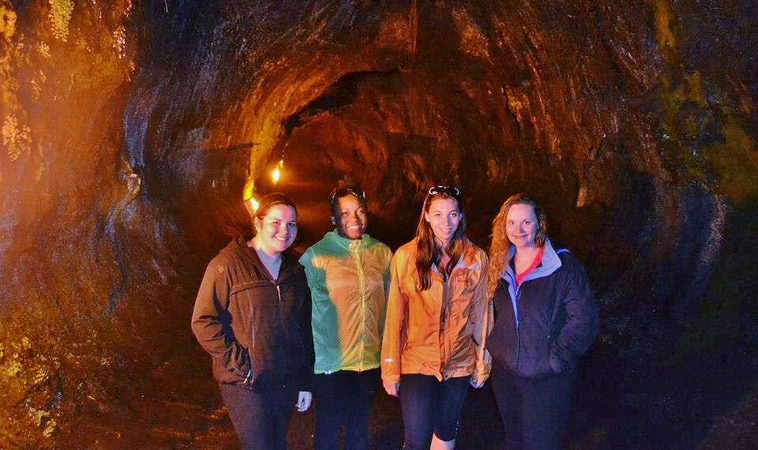 Student Travel Testimonials
(Emily B., program participant)
"This was my Senior Project and it has been everything I hoped for, and more. I know this was a once in a lifetime opportunity and I will never forget it. The student travel experience far exceeded my expectations. I learned so much and had a lot of fun in the process! 
"I learned a lot about how the island was made which helped me to understand how the earth was created. I also loved that we immersed ourselves into the culture and got a chance to learn about not only ancient times but also the traditions that continue today. 
"Learning about the whale migration was really interesting. I was blown away by the fact that dolphins turn off half their brain to make it think they are asleep so that they can constantly swim and come up for air. 
"I liked that we had such a small group because I feel like we all got so much closer and learned a lot about each other in the process. I definitely think that other students should do this because it's unlike any other experience.  Most people go to Hawai'i for the nice beaches and sunny weather for a getaway vacation. Very few actually go to learn about the habitats and the creation of the islands which can help people understand how the earth was created. It's a once in a life time experience!"   
---
(Jayde R., program participant)
"I learned so much! The different kinds of lava (pahoehoe and a'a') and how they are formed and the different eruptions.
"I also learned about the animals, manta rays, dolphins, wild pigs, and sea turtles. Getting to see all those made it so much better. The Manta Ray night diving was just breath taking. Not only seeing those creatures up close but learning their bodies and how they feed and how the dive teams track them. Getting to see wild animals like that so up close and personal was just amazing.

"I learned that the native people on the island still are very traditional and still practice things that they did hundreds of years ago. Though they may not still live day to day by those ways, they still cherish them deeply.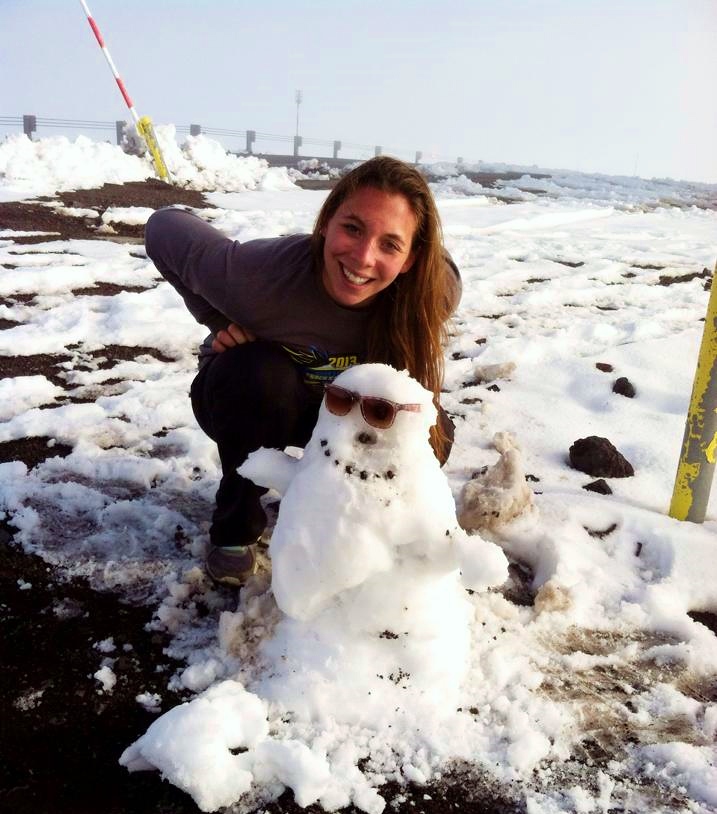 "I loved all the hiking we did. Between the dry lava and the rainforests, the different climates that Hawai'i has on such a small island is hard to wrap my brain around.

"Fun Fact: Mauna Kea is the tallest mountain/volcano in the world....from the sea floor that is. I'm glad that I can say I got to build a snowman in Hawai'i at the top of this beautiful mountain. Personally I never even thought there would be snow in Hawai'i but what do you know, there is!

"I do believe VOYAGES student travel is something other students should do. Most students won't ever go to Hawai'i and I think that the things we learned are better understood without a text book, more hands on."   
---
(Debbie P., parent)
"Thank you for giving our daughter and her friends the experience of a lifetime! They had the best experience we could have hoped for." 

---
Travel Insurance
Because plans can change, we recommend a trip interruption policy.
Let Travelex Insurance protect your trip investment starting at $20!
---
Like This Page?

Return from Student Travel to Big Island Tours

Return from Student Travel to Explore The Big Island Home Page