Hawaii Sober Travel Adventures
For discerning travelers interested in a sober travel experience, join us for Aloha Mana, a unique tropical adventure. Come explore Hawaii's Big Island with your club or small group of adventurers who desire to travel with other sober adults. Solo travelers welcome too!
Aloha Mana refers to a powerful spirit/life energy that is welcoming and accepting of all. We invite you to join our ohana for this powerful spiritual adventure.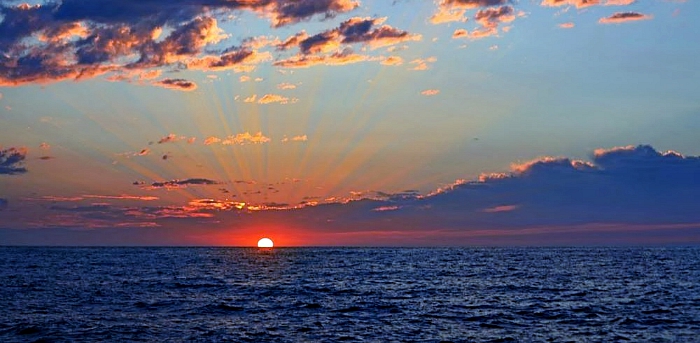 Hawaii's Big Island is known as the healing island. Our unique itinerary is filled with exhilarating tropical excursions and opportunity for personal renewal, offering something for everyone. We welcome solo travelers, couples, clubs and private groups to join us for this once-in-a-lifetime opportunity. Together we will explore all the wonders and mysteries of the Big Island. The peace, serenity, extraordinary beauty and healing power of Hawaii Island will leave you feeling spiritually renewed.
Affiliation with a particular program of recovery is not a requirement for participation; we invite all travelers seeking a holiday without the distraction of alcohol or drugs.

Affordable, all-inclusive Sober Travel
Prices slashed 20% for 2017-2018; come celebrate with us!
For only $1575/person*, enjoy 7 days of adventure on the Big Island, including:


Traditional Hawaiian welcome with authentic flower lei greeting upon arrival

Private transportation from Kona International Airport to resort and all parts of the island

6 nights of shared accommodations with easy access to beaches, shops, restaurants, and activities (2 per room; private rooms available for additional surcharge)
Gourmet breakfast and lunch daily including fresh tropical fruit and 100% Kona coffee
Complimentary shuttle each morning to Aloha Mana, an open AA meeting** for those interested in a special oceanfront  meeting.


Picture yourself here!
Each day is a new adventure as we travel around the Big Island, exploring the natural wonders and hidden treasures of this enchanted place. The following activities are included at no additional cost as part of our Aloha Mana Hawaii Sober Adventure. Everything is optional, so try them all or take your pick:

Boat tour to snorkel/swim with dolphins in the open ocean
Humpback whale watching

Evening sunset boat tour and snorkeling with Manta Rays
Explore the many treasures of Hawaii Volcanoes National Park

Peer into the bubbling crater at the summit of active Kilauea Volcano

Visit Mauna Kea Observatories atop Mauna Kea Volcano

Sunset from the Mauna Kea summit, the tallest mountain on earth

Visit significant historic sites and ancient villages

See breathtaking rainforest waterfalls

Luxuriate on pristine white-sand beaches
Hiking options to more remote beaches and coastal valleys
Snorkeling gear and beach chairs provided
Hawaii fun, sun, adventure and spiritual renewal
There are also plenty of opportunities for personal time, time to simply relax on a white sand beach, or to schedule extra activities (kayaking, stand-up paddle boarding, scuba diving, massage, etc.). This is your adventure; you don't want to miss it!
2017-2018 Sober Travel Program Dates
Celebrate Gratitude Month
Sunday November 5 - Saturday November 11, 2017

Spring Fling
Sunday March 4 - Saturday March 10, 2018

---
Perfect for all ages and abilities, this is a travel experience that you won't want to miss. We will share all that we love about the Big Island, the incredible beauty and diversity, and provide fellow adventurers with an opportunity to experience the magic of Hawaii Island with other sober travelers. 
For private groups, we will custom design an exciting week with specific activities and adventures according to the interests of your group. Contact us for more information.
Leadership: Get to know your Big Island guide.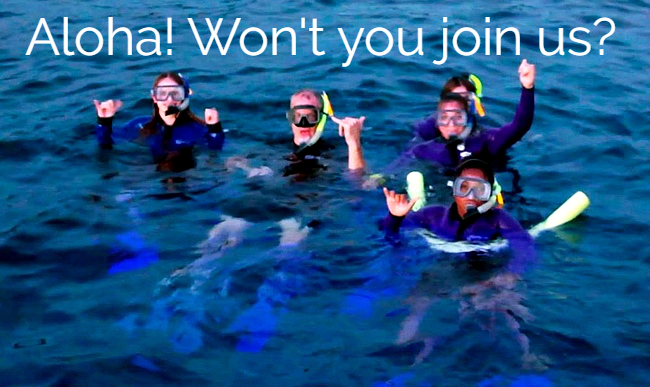 *Airfare not included. Ask about discounts for groups of 6 or more.
**Explore-The-Big-Island.com is neither endorsed nor opposed by Alcohlics Anonymous.

Questions, or ready to book your group? Contact us here.


---
---
Like This Page?
Return to Explore The Big Island Home Page