Kaumana Caves
Kaumana Caves is an impressive network of underground tunnels that stretches for miles under Hilo. Kaumana is not really a cave but a long lava tube. And it doesn't really have an entrance, but rather a skylight in a portion of the lava tube that collapsed, allowing for relatively easy access into the tube in either direction.
The Kaumana lava tube is the result of an eruption of Mauna Loa Volcano that began in November, 1880. By June of 1881, the lava was continuing to flow down the mountain, and was now within five miles of Hilo, moving quickly toward the village. As legend has it, Princess Ruth, heir to the Kamehameha family and Royal Governor of Hawai'i Island, saved the town from destruction by going up the mountain to pray to Pele, goddess of fire, in front of the lava flow. In August of 1881, the flow had finally come to a stop, only 1½ miles from Hilo Bay.
Located on a hill on Kaumana Drive (Saddle Road), the skylight opening into the Kaumana lava tube is just four miles from downtown Hilo. There is a small park with a picnic pavilion and restrooms at the top of the steep concrete stairs that lead into the pit. 
Exploring Kaumana Caves Lava Tube
From the bottom of the stairs, the lava tube heads underground in both directions. The entrance is often illuminated by sunlight, but there is no lighting inside Kaumana. Be sure to bring a flashlight if you plan to go more than a few feet past the entrance. Without a light you won't get far; it's very dark.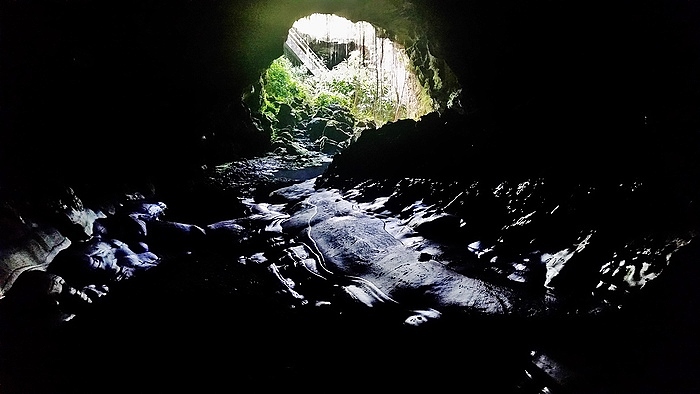 It's also very damp and cool, with vines and roots hanging from the ceiling. Watch your step and be especially aware of moist lava rocks that can be very slippery, and also sharp, loose rocks. A good pair of closed-toe shoes is recommended. 

New Species Discovered Inside Lava Tubes
Inside many lava tubes on Hawai'i, roots dangle from the ceiling, primarily roots of the native ohi'a tree that have slipped through the lava in search of water. And now, living inside these subterranean habitats, never before seen creatures are being discovered.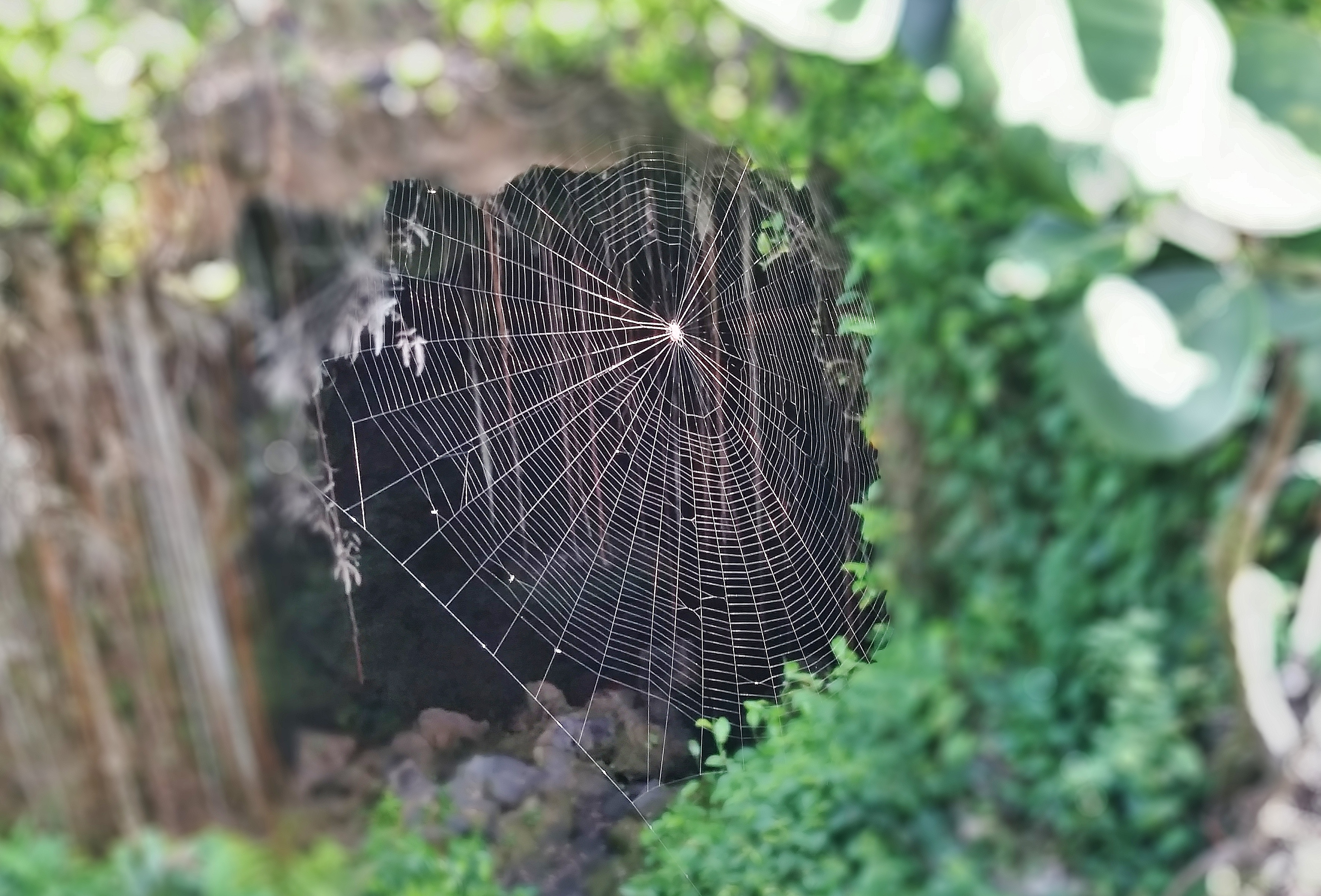 New species that have been discovered and are believed unique to Hawaii include the thread-legged bug (resembling a praying mantis), various beetles, spiders and several new species of plant hoppers. Found nowhere else in the world, these tiny underground creatures have adapted to the dark, creating an entirely new species with no eyes and no pigment. They tend to cluster around roots that have made their way through the lava. 

A four-year, $1.29 million grant from the National Science Foundation has been awarded to University of Hawaiʻi at Mānoa researchers to study the subterranean biodiversity.

Unlike the more well known Thurston Lava Tube (Nahuku), it is unusual to see large crowds of people at Kaumana. You may even find yourself exploring alone, adding to the mystery of the place.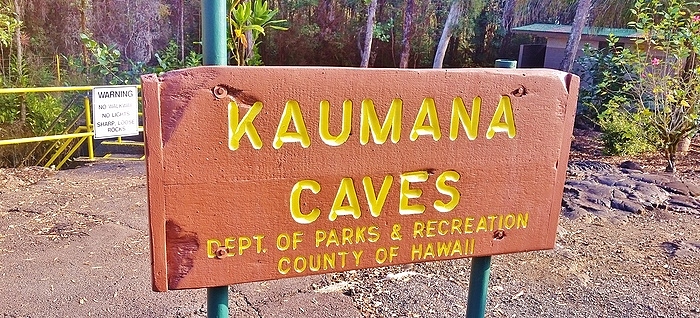 Look for the brown sign with yellow lettering between mile markers 4 & 5 on Kaumana Drive (highway 200), immediately west of mile marker 4. When you go you'll want to park on the opposite side of the street from the lava tube entrance.

---
Like This Page?

Return from Kaumana Caves to Things To Do In Hilo
Return to Explore The Big Island Home Page