'Imiloa Astronomy Center

Blending Astronomy and Hawaiian Culture
'Imiloa Astronomy Center blends rich traditions of Hawaiian culture with the study of astronomy. Fun for the entire family, the center pays tribute to ancient island explorers and honors Mauna Kea's significance to Hawaiians.
In addition to showcasing modern astronomy and the space research being conducted on the summit of Mauna Kea Volcano, the 'Imiloa Astronomy Center focuses on Hawaiian culture and ancient ocean exploration. On their journey to discovering the Hawaiian Islands, early Polynesian mariners used knowledge of the night skies as well as an understanding of ocean and wind currents to help guide them as they navigated across the enormity of the vast Pacific Ocean.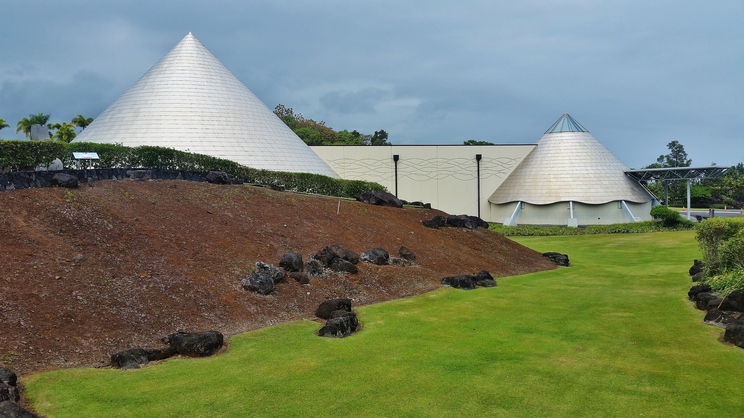 'Imiloa honors both the culture of the ancients and modern science. Exhibits, shown in both English and Hawaiian, help explain the intricacies of early ocean navigation, including Hawaiian names for stars, star lines, and the extraordinary star compass.

It is difficult to imagine that early Polynesians navigated in small canoes across the largest ocean on earth, from the Marquesas Islands in the South Pacific to an island chain that is the most remote spot on Earth. To do this, they used only their knowledge of the night sky, ocean currents, and wind patterns to find their way.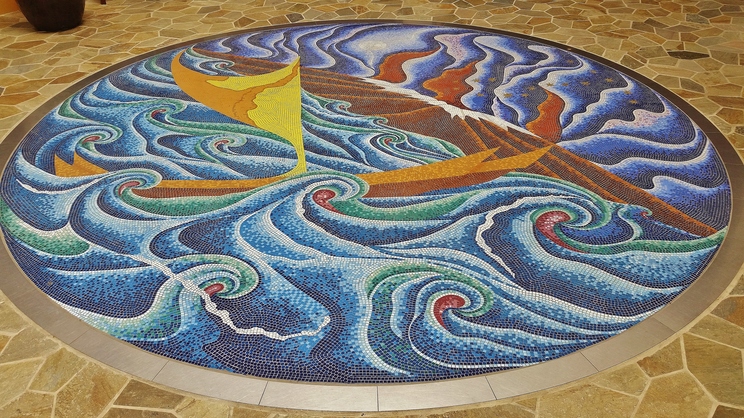 In partnership with the work being done at 'Imiloa, astronomical research and observations of space continue in earnest at the Mauna Kea Observatory.

'Imiloa Astronomy Center Planetarium

Experience the thrill of viewing the cosmos up close at the 'Imiloa planetarium, a 16 meter dome with comfortable seating that offers state of the art 3D stereoscopic digital imagery and surround sound. A variety of spectacular light and sound shows are offered throughout the afternoon. One show in the 120-seat planetarium is included with admission. Among them is 3D Sun, an opportunity to experience an up-close view of the sun and its powerful explosions in remarkable detail.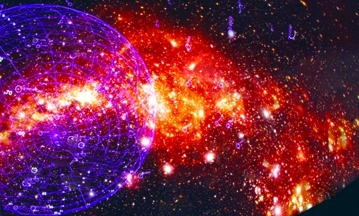 Special evening programs are offered at the Hilo planetarium on select Fridays. They include a 3D tour of the night sky, and a high-tech sound and light extravaganza with digitized music from Pink Floyd's "Dark Side of the Moon" or "The Wall." Check here for a current calendar of events.
'Imiloa's beautiful native garden showcases many plants found in Hawaii, both those brought by Polynesian explorers and those that are indigenous to the islands.
Be sure to include a visit to 'Imiloa on your list of things to do in Hilo. Open every day except Mondays, 9:00 am – 5:00 pm. 'Imiloa is located above the University of Hawaii at Hilo in the University's Science and Technology Park, 600 'Imiloa Place.

---
Like This Page?

Return from Astronomy Center to Things To Do In Hilo
Return to Explore The Big Island Home Page