Honoka'ope Bay -
49 Black Sand Beach
Honoka'ope Bay is home to 49 Black Sand Beach, a hidden gem along the volcanic rim of the bay that is bordered by lava cliffs looking down on black sand and brilliantly clear blue water. 49 Black Sand Beach, on the edge of the Mauna Lani Resort, is one of the more unique Hawaii beaches. While not a "true" black sand beach resulting from volcanic glass that has been broken down by ocean waves into fine black sand, 49 Black Sand Beach is composed more of dark gray sand and pebbles.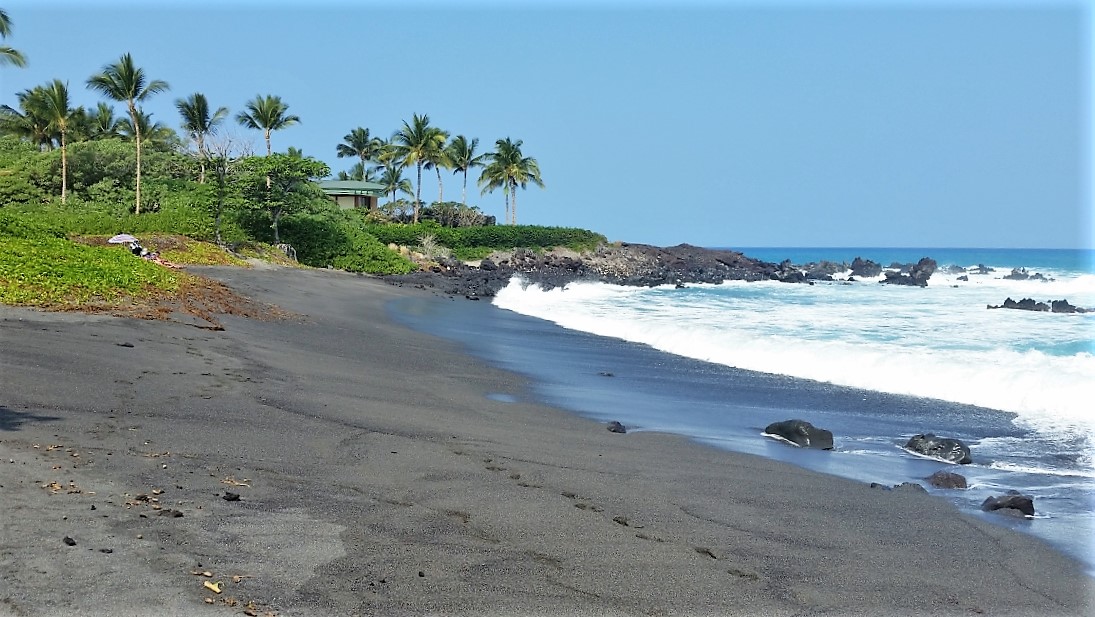 49 Black Sand Beach is situated in a small cove within the larger Honoka'ope Bay, buffered on both sides by a natural wall of lava rock. When the water is calm, there is good snorkeling along the edges of the bay. Green Sea Turtles (honu) are frequent visitors to this beach. There is absolutely no shade here; it's a good idea to bring an umbrella if you plan to stay awhile. The dark sand gets very hot. Be sure to bring a good pair of water shoes if you plan to swim or snorkel. A steep water entry and sharp lava rocks make for hazardous footing and can be hard on bare feet.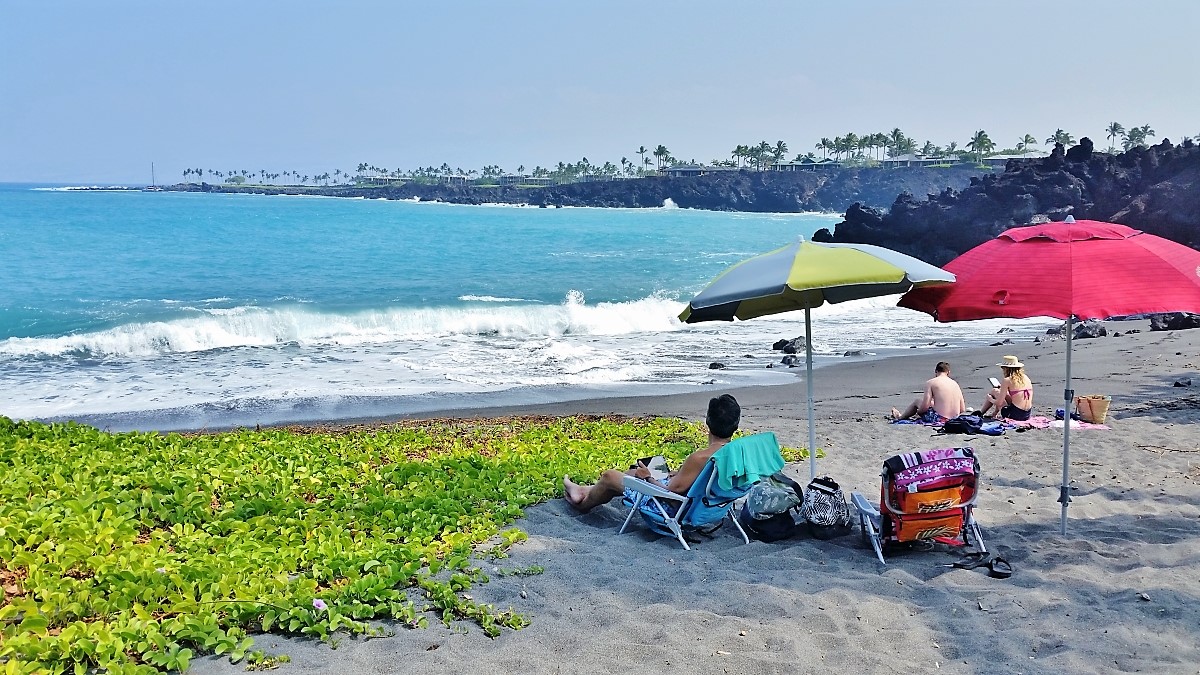 Located along the Ala Kahakai Trail, 49 Black Sand Beach is quiet and scenic. We rarely see more than a small handful of people here. If you are hiking, the trail passes behind the beach then levels out as it crosses in front of the golf course at Mauna Lani Point and into Makaiwa Bay.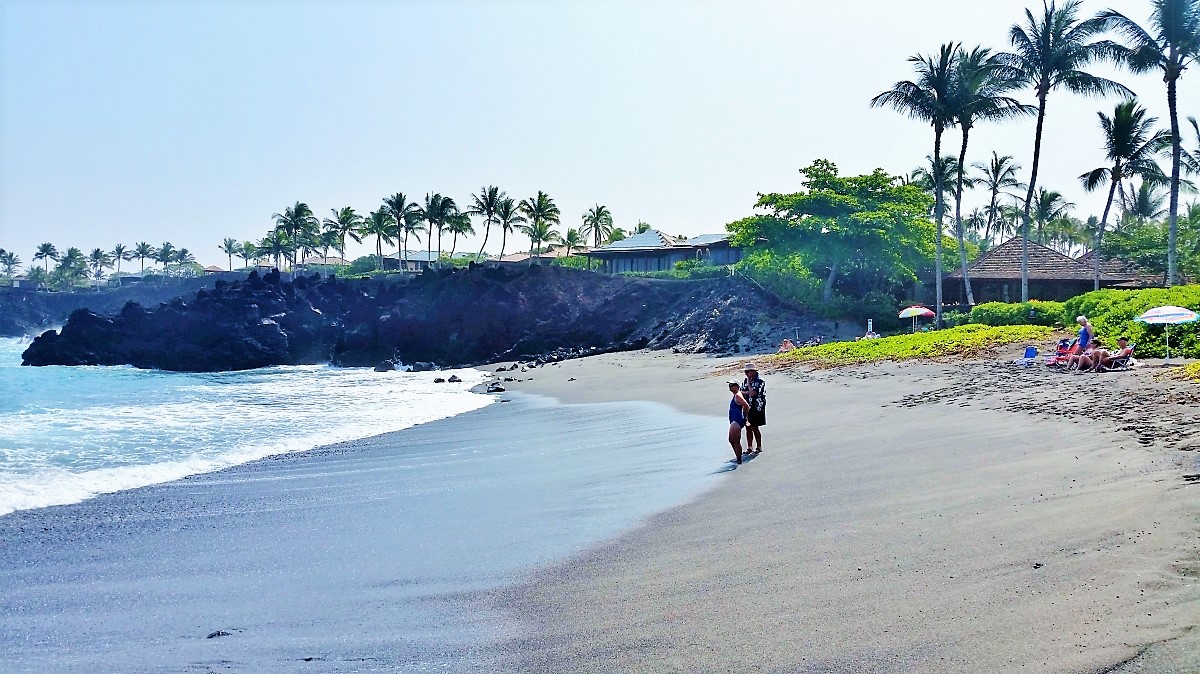 Directions to Honoka'ope Bay
To reach 49 Black Sand Beach, turn into the Mauna Lani Resort area on Mauna Lani Drive, 26 miles north of Kailua-Kona between mile markers 74 and 75. When you reach the roundabout (Foodland and the Mauna Lani shops will be on your right), turn left onto Kaniku Drive by taking the third exit from the roundabout. Continue on Kaniku Drive for one mile, then turn left onto Honoka'ope Place and follow it to the end. From the parking lot, walk past the tennis courts and continue to the beach. A shower and bathrooms are located nearby. Behind the beach are the 49 residences of the exclusive 49 Black Sand Beach, part of the Mauna Lani Resort. Try to arrive early since the resort restricts the number of parking passes that are available at the entry gate. Open 8am to 5pm.

---
Like This Page?

Return from 49 Black Sand Beach to Big Island Beaches
Return to Explore The Big Island Home Page