Waialea Beach 69
Waialea Beach, more commonly known as Beach 69, definitely ranks near the top of our list of best Hawaii beaches. While its big sister to the north, Hapuna Beach, may get all the attention as one of the best Big Island beaches, we can't resist the rugged character and peaceful charm of this little gem. With easy access and considerably fewer people than at Hapuna Beach, Waialea is a perfect getaway beach.
Secluded and scenic, this beautiful crescent of golden sand has a gradual slope to the water, with soft sand lining the bay. The right (northern) side of the beach has the easiest entry with a sandy bottom. 
Families will love this beach! The swimming is fantastic and we always see kids (of all ages!) digging in the sand or building sand sculptures. The beach is well protected so even when the wind is blowing above the beach, the bay stays relatively calm.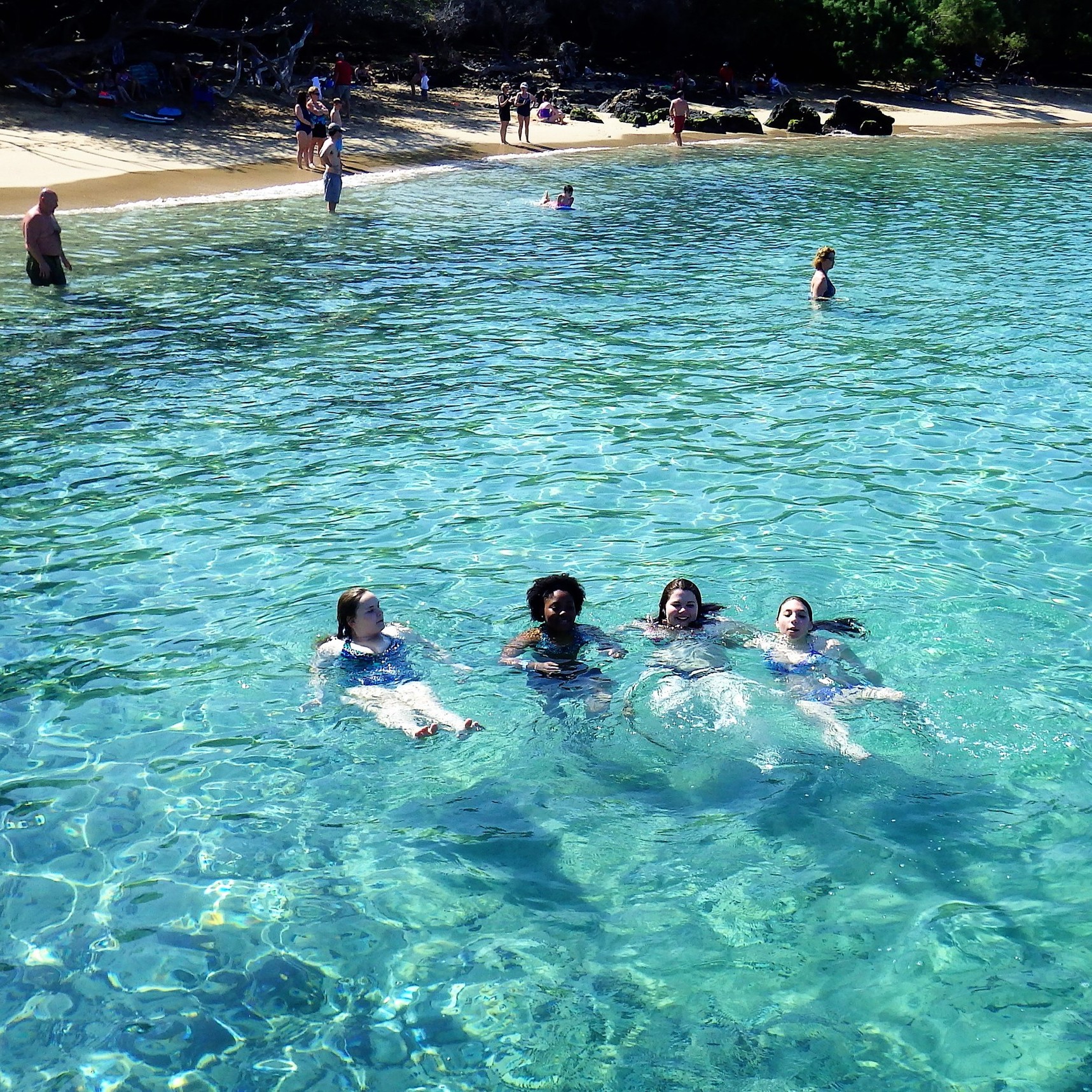 There is plenty of natural shade all along the beach for when you want to get out of the sun. At high tide you may get pushed closer to the trees as the size of the beach diminishes significantly.

Some of the interesting lava rock outcroppings offer good snorkeling when the surf is calm. The water is brilliantly clear early in the day, but if the wind picks up things can get a little murky, impacting visibility.
There are beautiful displays of coral and fish, and we frequently spot green sea turtles floating along in the surf. This Big Island beach is often a nice spot to enjoy a more private view of the sunset.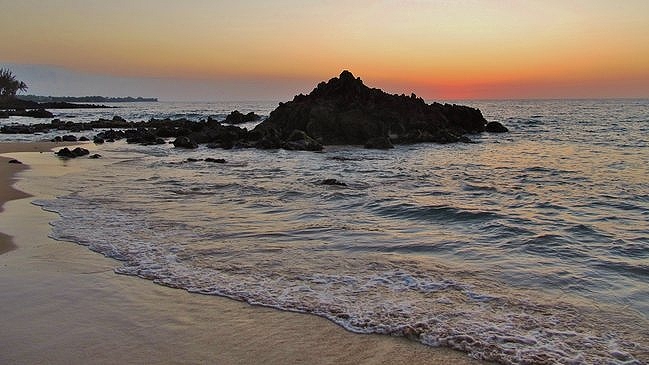 Above the beach you will find outdoor showers, restroom facilities and a few picnic tables. It's a good idea to wear shoes when walking to the beach from the parking area as there may be thorns from the Kiawe trees along the path.
There is a small convenience store in the nearby town of Puako if you want to grab a snack, but otherwise there are no services nearby. If you plan to spend the day, you might want to bring a cooler with lunch and drinks.
There are no lifeguards at Waialea Beach.

Directions to Waialea Beach 69
Waialea Beach is 30 miles north of Kona on the Kohala coast. Turn off Highway 19 at the sign for Puako. Drive half a mile and turn right at the beach access sign, then follow the narrow road several hundred yards to the beach entrance. There was once a telephone pole numbered 69 on this small road at the beach entrance, hence the nickname.
Do you like this beach? Tell your friends on Facebook!

What's your favorite Big Island beach? We're always curious what our readers have to say. 
Share your own story, maybe even a photo or two. We'll publish it right here for other readers to enjoy.
---
---
Like This Page?

Return from Waialea Beach 69 to Big Island Hawaii Beaches Page
Return to Explore The Big Island Home Page