Big Island Transportation
Big Island transportation for most travelers usually means a rental car. But if they ran out of cars before you got to the counter, or you simply decided not to rent one, you have a number of choices.
Once on the Big Island, there are a number of options for bicycle rentals for those who prefer non-motorized transportation.

Airport Shuttles
Many hotels along the Kohala coast provide complimentary shuttle service. If yours is not one of them there are other shuttle options available from the Kona airport for your Hawaii transportation.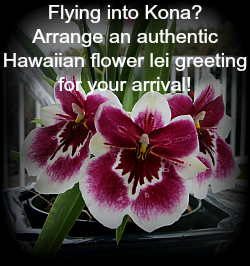 Private Car Service - Our top recommendation! Leave the driving to us and save on the cost and hassle of renting a car with this affordable door to door service in your own private luxury car. Your driver will pick you up at Kona International Airport (KOA) and transport you to your hotel in Hualalai, Kona, Keauhou or Waikoloa. Choose between a Mercedes-Benz sedan, Mercedes-Benz SUV or a stretch limousine for your transportation. 
Clarks Tours - A more expensive option with airport shuttle service to most hotels along the west coast including Waikoloa Village, Kohala resorts, Puako, Kailua-Kona, Holualoa and Keauhou.

Currently there is no shuttle service or public transportation available from the Hilo airport.
More Big Island Transportation Options
Hawaii Island Bus Service
The Hawaii County Mass Transit Agency provides public Hawaii transportation around the Big Island on the Hele-On Bus. They offer the only public transportation to Hawaii Volcanoes National Park, with service Monday-Friday from Hilo.

Bus fare is $2.00 per ride or you can purchase a sheet of 10 tickets for $15.00. A monthly pass is $60. Discounts of close to 50% are offered for students and senior citizens. Hele-On runs on a limited schedule around the island so be sure to check their website.

---
Keauhou Kona Trolley
The Kona Trolley, also known as the Keauhou Honu Express Shuttle, is an open air trolley that travels round-trip between the Sheraton Keauhou Bay Resort and Kailua-Kona, the Kailua Pier, Kona International Marketplace, and Macy's, making numerous stops along Ali'i Drive. This is a nice way to see the town and avoid driving, especially if you are staying in Kailua-Kona. The Kona Trolley runs daily from 9 am to 9 pm. Fare is $2.00/person per transfer.
Kona Commons Shopping Center provides a free transfer when spending $25 or more.

---
Kona Taxi
Cab fare on the Big Island can get prohibitively expensive if you have to travel very far. But if you're stuck at the airport with no car and no shuttle, this may be your best bet. There is plenty of competition so call around. In and around Kailua-Kona, we use Mel's Taxi (808-443-8447). Mel's generally gets the best customer reviews for a Kona taxi.
Whatever method of Big Island transportation you choose, getting there is half the fun. There is so much to see and do. Whether you are traveling solo or rubbing elbows with a Hawaii tour group, enjoy the ride!

---
Like This Page?

Return from Big Island Transportation to Getting Around

Return from Big Island Transportation to Explore The Big Island Home Page